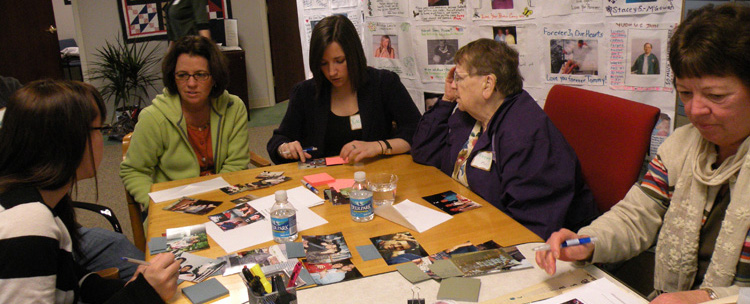 Voices of September 11th was created to meet the urgent needs of the families who lost loved ones on 9/11 to obtain accurate information and to navigate complicated systems. Families were looking for a single source of information about such diverse issues as how to file for a death certificate and how to obtain assistance from social service agencies, local and national charities and other organizations.
VOICES has always been guided by the principle that families of victims require continuity of care and benefit from programs that promote resiliency in their lives. With the passage of time, those needs are more important than ever. More than a decade after the 9/11 attacks, families of victims are still coming forward to request services. Unresolved issues such as the terrorist trials in Guantanamo Bay, the opening of the 9/11 Museum in NYC, the identification of remains, and other traumatic events, often increase the need for support.
Since its beginnings, VOICES has evolved to meet the ongoing needs of the 9/11 families, developing support services and educational programs based on the ongoing assessment of our members. Programs created to meet these needs have included: newsletters, information forums, speaker series, teleconference groups, commemorative events, interfaith services, in-person support groups, teleconference groups and focus groups, anxiety and depression screenings, and remembrance of their loved ones through the 9/11 Living Memorial Project.
Our mission has expanded to help families and communities impacted by other tragedies. By sharing the lessons learned in our work that began in 2001, we will assist communities in preparing for, responding to and recovering from other tragedies.