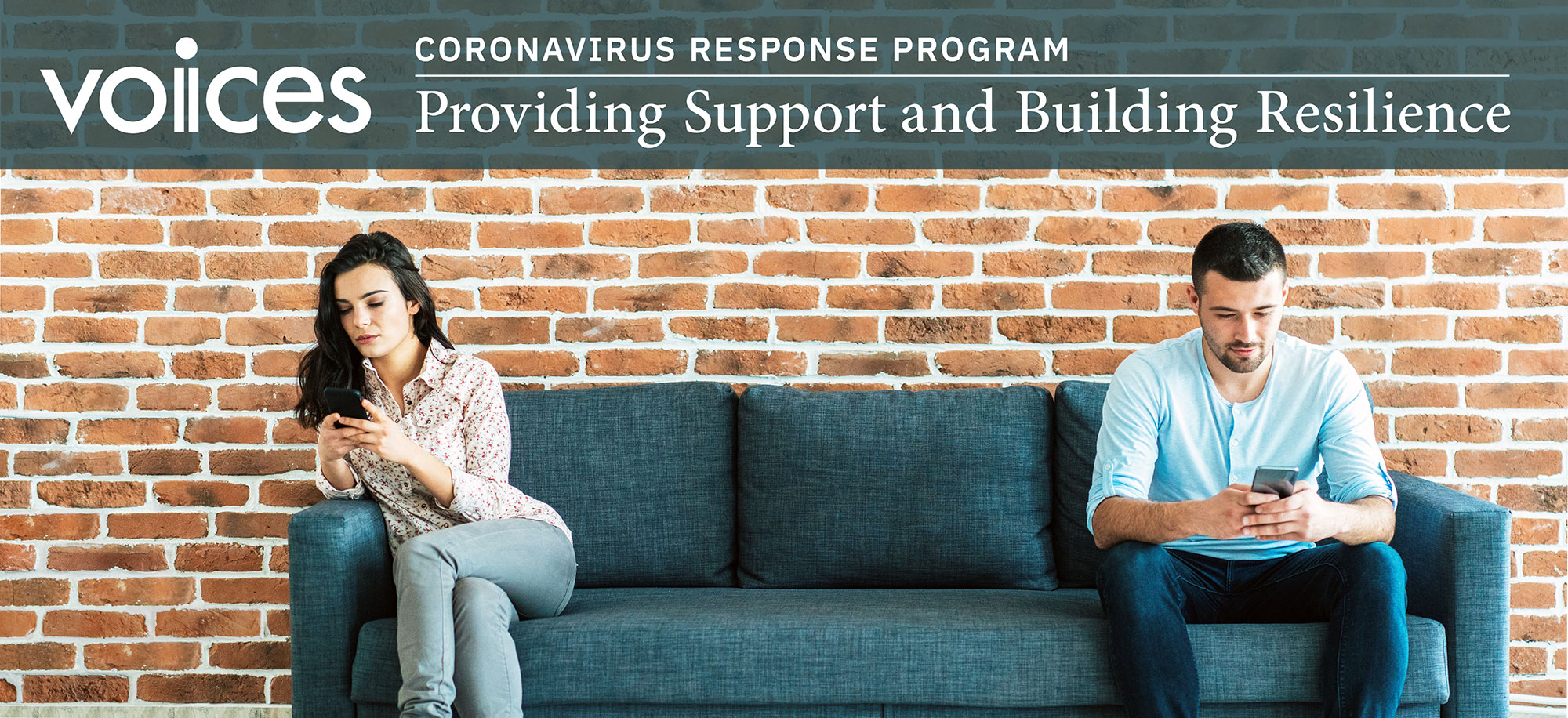 The spread of the Coronavirus (COVID-19) is the most serious global health threat we have faced in our lifetime. As communities and states are beginning to slowly lift their restrictions, we all face challenges in adjusting to ongoing changes in establishing a new normal.
VOICES Coronavirus Response Program was launched to provide information and support for our families and communities in the aftermath of the pandemic outbreak. Using VOICES 18 years of expertise, we developed programs based on our lessons learned to promote healing and build resilience during this unpredictable time.
Initiatives include COVID-19 Tip Sheets, Community Discussion Groups, Webinars with subject matter experts, VOICES Support Groups and psycho-educational programs that promote mental health wellness. Additional support services are being developed, based on the evolving needs of our communities.
Our thoughts are with all those affected by this outbreak – those who are ill and those who have died from the disease. We are deeply grateful to the dedicated individuals who are working tirelessly to support our communities during this challenging time.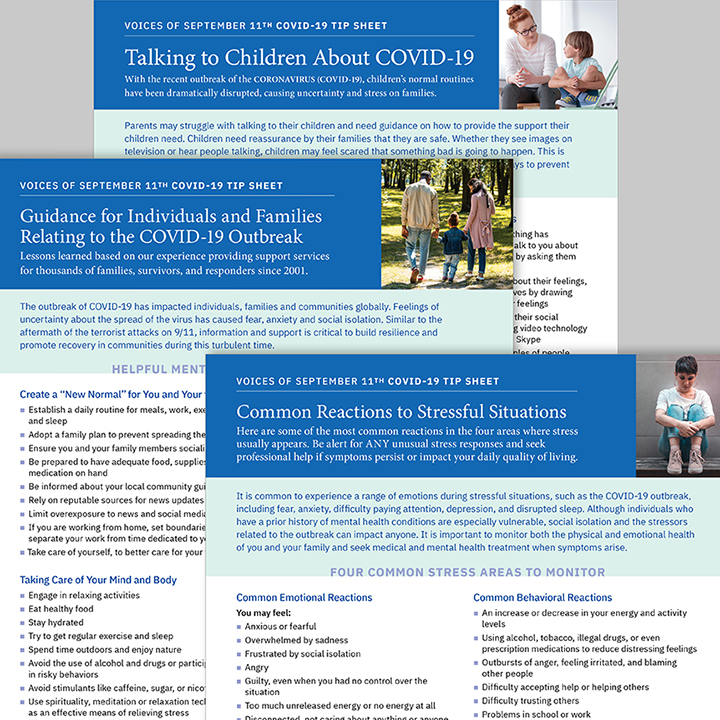 Coronavirus (COVID-19) Tip Sheets
Tip Sheets provide information about Talking to Children, Guidance for Individuals and Families, Understanding Common Reactions to Stressful Situations, Mental Health Considerations, and Mental Health and Medical Resources.
Webinars and Discussion Groups
VOICES COVID-19 Programs include Community Discussion Groups, Webinars with subject matter experts, and Peer-to-Peer Support Groups to promote resilience and healing in the aftermath of the pandemic.
---
Mission - From 9/11 to today, VOICES helps families and communities heal after tragedy. VOICES assists communities in preparing for and recovering from traumatic events, and provides long-term support and resources that promote mental health care and wellness, for victims' families, responders and survivors.
If you are not currently registered with VOICES, and would like updates on VOICES COVID-19 Response,
Register Here
.