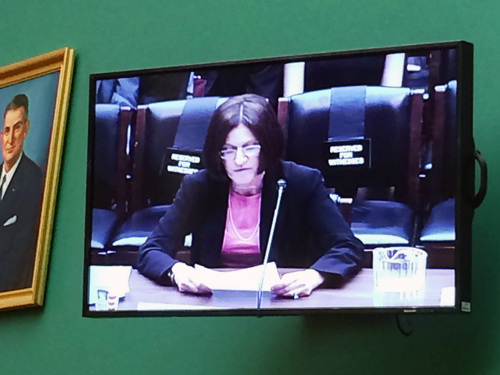 Dr. Iris Udasin presents her testimony to the Congressional Committee.
On Thursday, June 11, 2015, the House Energy and Commerce Committee's Health Subcommittee held a hearing on the James Zadroga 9/11 Health and Compensation Reauthorization Act.  The bill seeks to extend medical care benefits indefinitely and compensation under the Victim Compensation Fund through 2041 to rescue workers and survivors who became ill due to the attacks.
The Subcommittee, chaired by Rep. Joe Pitts (R-PA), heard testimony from:
| | |
| --- | --- |
| • | Dr. John Howard, Director of the National Institute for Occupational Safety and Health |
| • | Dr. Iris Udasin, a Medical Director of the Environmental and Occupational Health Sciences Institute at the Robert Wood Johnson Medical School |
| • | Mr. David Howley, Retired NYPD Police Officer |
| • | Ms. Barbara Burnette, Former Detective, NYPD |
As of the end of 2014, there are 71,942 individuals enrolled in the World Trade Center Health Program (WTCHP), 20,833 of whom received treatment for heath conditions arising from toxic and other hazardous exposures resulting from the terrorist attacks of September 11, 2001.  4,265 cases of cancer have been certified.  Members of the Program come from all 50 states and from 429 out of 435 Congressional Districts.
"Without the Program, our 9/11 responders and survivors might end up in limbo, rather than in treatment," said Dr. Howard during his remarks.  "By providing evaluation and treatment for those most affected by 9/11 as a single cohort, the Program greatly aids not only the individual members, but also our national understanding of the long-term health effects of 9/11, including its effects on children.  The Program helps us better prepare for the medical needs arising from large-scale disasters that might occur in the future."
During her testimony, Dr. Udasin detailed the importance of the Program in providing coordinated, centralized care at the WTCHP Centers of Excellence to diagnose and treat patients' physical and mental health, citing patient examples.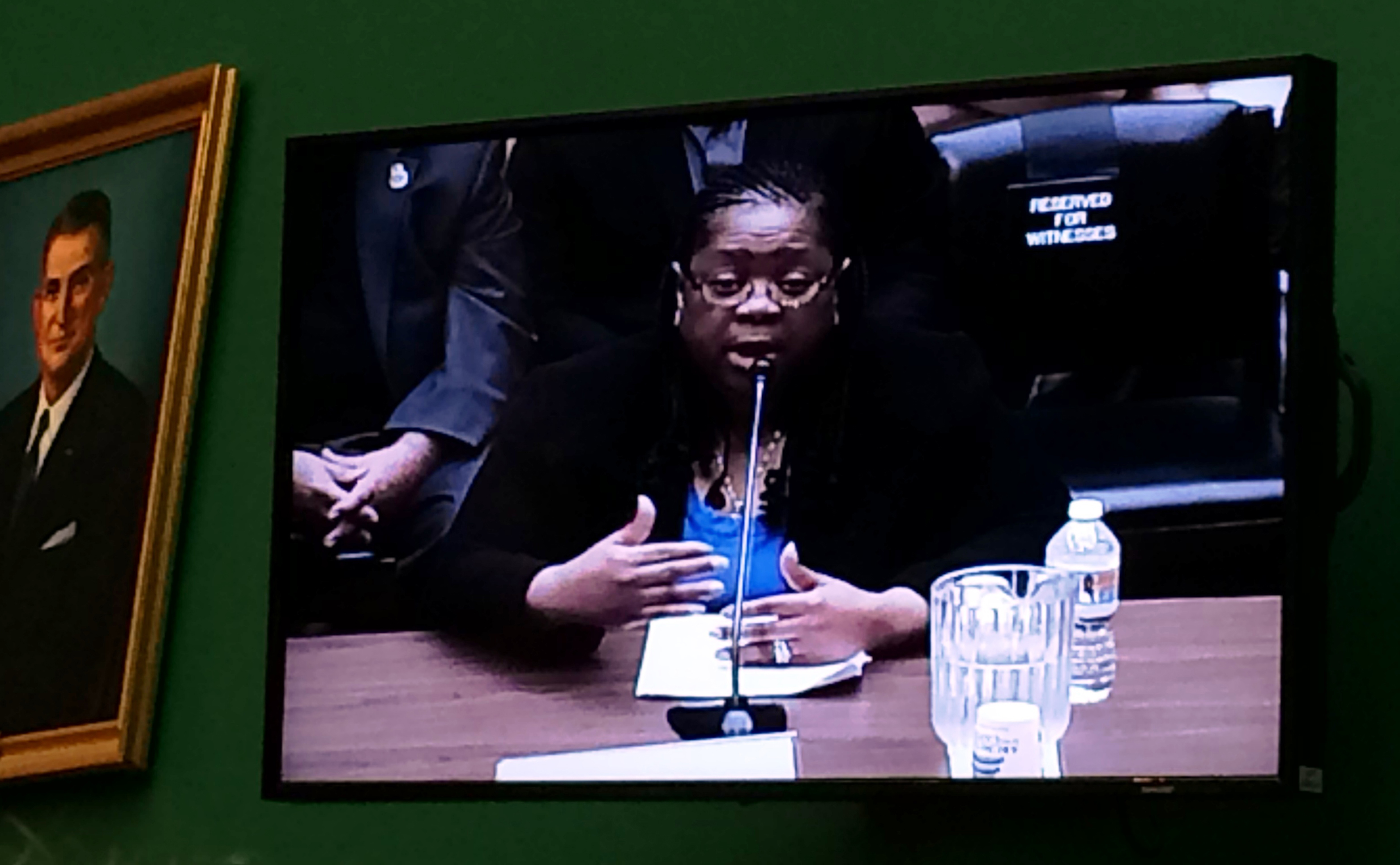 Former NYPD Detective Barbara Burnette shares her personal experience as a first responder.
"Over the past three years, we have been able to use our funding under the Zadroga Act to optimize cancer care of our patients," noted Dr. Udasin.  "This is critical, since as early as 2008 our responders were already showing a cancer rate that was 15% higher than people their age who were not at the World Trade Center disaster site."
The committee also heard emotional testimony from two first responders - Retired NYPD Officer David Howley and former NYPD Police Detective Barbara Burnette.  Mr. Howley and Ms. Burnette recounted their experiences working at the disaster site and detailed the chronic, life-threatening health issues they are now facing.  Both are now unable to work because of their illnesses.