Thursday, January 24th - 2:00pm to 4:00pm
Getting Organized
Joan Melroy
Ready, Set, Organize!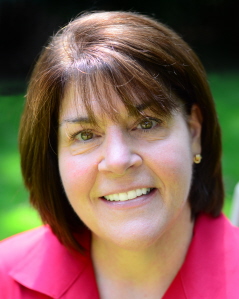 Kick off the new year by reducing the stress and chaos in your life - make January your "Get Organized" month! Professional Organizer, Joan Melroy, will conduct this workshop that explores why people accumulate so many things, how to look at organizing it, and ways to release or store what you have. Learn some practical tips and ideas to help you overcome some of your organizing challenges. Learn why there are many ways to accomplish the same goal and why the same way doesn't work for everyone. Be sure to bring questions about your own organizing challenges.
Joan Melroy is a professional organizer and owner of The Organized Advantage, LLC. She is a member of the National Association of Professional Organizers (NAPO) and a subscriber of the Institute for Challenging Disorganization (ICD). Joan has earned the Chronic Disorganization Specialist Certificate, the Hoarding Specialist Certificate and the Certificate of Study in ADD from the ICD.
Tuesday, February 19th - 10:30am to 12:00pm
Managing Stress to Improve Health & Wellness
Erin Palinski, RD, CDE, LDN, CPT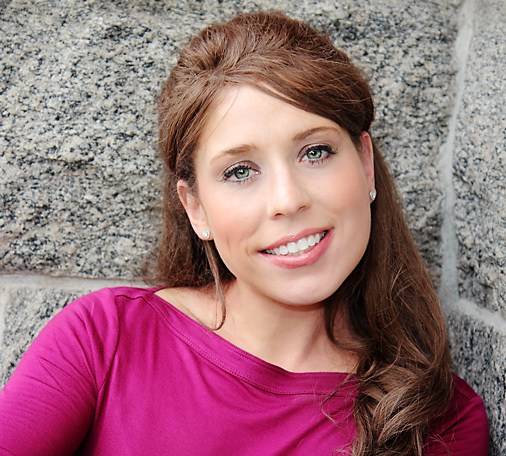 Stress is a normal physical response to events that make you feel threatened or upset your balance in some way. But beyond a certain point, stress stops being helpful and starts causing major damage to your health, mood, productivity, relationships, and your quality of life. Chronic stress can negatively impact your life in many ways, from weight gain, to reduced energy levels, and even an increased risk of heart disease and type 2 diabetes.
It's time to take control of stress instead of letting it control you! Learn breathing techniques, relaxation techniques, and even dietary changes that can reduce stress, improve energy levels and help you get back to feeling like your old self!
Presenter Bio:
Erin Palinski, RD, CDE, LDN, CPT, is a nationally recognized nutrition and fitness expert and author of the newly released "Belly Fat Diet for Dummies" (Wiley) well as the "Healthy 'n Fit Pediatric Weight Management Program" and the "Healthy Resolutions Weight Management Program." She has contributed her expertise to national media outlets such as the CBS Early Show, The Doctors, ABC News, CBS News, News 12, Fox News, Fitness Magazine, Consumer Reports, Chicago Tribune, and Prevention Magazine. She runs a private practice with offices in Bergen County and Sussex County, NJ and frequently serves as a media spokesperson, nutrition consultant, and speaker. Erin is a Registered Dietitian, Certified Personal Trainer, and Certified Diabetes Educator who currently serves on the Dietetic Advisory Board for the College of Saint Elizabeth and has been appointed to the ZiggityZoom.com Advisory Board as the Nutrition and Obesity Expert. She is also a contributing expert and writer for GalTime.com and a featured expert on the upcoming cable TV show, KnowMoreTV.
Friday, April 19th - 10:30am to 12:30pm
Creative Empowerment: Music Improvisation for Healing
Facilitator - Lynn J. Saltiel, LCSW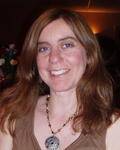 Come and learn to play and celebrate music in community. Discover, explore and express deep listening, gentle movement and free improvisation. Learn to tap into your capacity for healing, stress reduction and self-empowerment using your own unique sounds and rhythms in a supportive and playful atmosphere. Use of instruments are provided or bring your own! No musical experience is required.
Presenter Bio:
Ms. Saltiel is a Licensed Clinician and Consultant in private practice located in Jersey City, NJ. In addition to providing clinical services for individuals, couples, families and groups, she has devoted a significant part of her practice to developing and presenting trainings and presentations for many organizations and Employee Assistance Programs nationwide. She is a Certified Trainer for Balancing Lifes Issues, as well as a Test Preparation Instructor for The National Association of Social Workers-New Jersey Chapter. Additionally, she holds membership in the following organizations: The National Association of Social Workers, The New Jersey Society for Clinical Social Work, The EMDR International Association, and Music for People.
Ms. Saltiel has extensive experience working with many diverse groups of people incorporating both evidence based approaches and creative techniques that render effective results. She has consistently received positive participant training evaluations in her presentations. She applies both her clinical skills and her music improvisational techniques, to foster audience participation and engagement in the learning process. Ms. Saltiel has expertise in dealing with workplace crisis and coping with trauma in a wide variety of settings, including: corporations, non-for-profits, hospitals/healthcare, social services, schools, residential care and in the office.
In conclusion, topics she has presented include dealing with difficult behavior in the workplace, bullying, generational workplace differences, coping with organizational change, job loss, stress less, handling anger, conflict resolution, communication skills, assertiveness, effective leadership, balancing work-life issues , health and wellness, complimentary/alternative health approaches, dealing with the holiday blues, depression, conquering fear and anxiety, healthy aging, managing adult caregiving, living green, as well as facilitating critical incident stress debriefings and crisis-intervention for organizations.
Tuesday, May 7th - 2:00pm to 4:00pm
Chan Meditation Workshop
Rebecca Li, Ph.D.

In this workshop, we will discuss the principles and method of Chan meditation. You will learn how to establish your meditation practice and the correct posture, method and attitude needed to engage in the practice. You will also learn how to apply the practice in your daily life so that you can live a more fulfilling and joyful life. Please come in comfortable clothing.
Presenter Bio:
Rebecca is a lay Dharma teacher at Dharma Drum Retreat Center (DDRC) and Chan Meditation Center (CMC) in New York having begun her practice in 1996 under the founder Chan Master Sheng Yen. Since then, she has attended numerous intensive Chan retreats and began translating for Master Sheng Yen in 1999. She was trained and certified by Master Sheng Yen to teach and began teaching in 2002. She teaches Dharma and meditation classes, leads retreats and gives public Dharma talks at CMC. She also leads short retreats and assists in intensive retreats at DDRC and has been invited to teach at other Dharma Drum chapters, Rutgers University meditation group and Newark Community Meditation Center. She currently serves on the board of DDRC. Rebecca is a professor of sociology in the Department of Sociology and Anthropology at The College of New Jersey. She conducts research on China, loves reading, traveling and tennis. She lives in central Jersey with her husband.
---
All sessions are free of charge and will take place at:
VOICES New Brunswick Office
Kilmer Square, 84 Albany Street
New Brunswick, NJ 08901
Space is limited. Please RSVP at 732-543-2300 or email info@voicesofsept11.org.
---
The 2013 Speaker Series is made possible thanks to the generous support of the United Way of Central Jersey