Wednesday November 5, 2014
Guastavino's
409 East 59th Street
New York, NY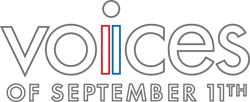 Gala Co-Chairs
Committee
Madeleine Blot
Patti and Jay Bradley
Sally and Kim Campbell
Whitney and Nick Williams
Laura and Bruce Wilson
Kim White and Kurt Wolfgruber
Jeanmarie Hargrave and Tom Kerns
Cristina and George McGinniss
Cindy Melcher
Board of Directors
Kurt Wolfgruber, Chairman
Frank Fetchet, Ex-Officio
Mary Fetchet, Ex-Officio
Marvin Kabatznick
Bonnie McEneaney
Philip Nehro
Jeff Blumenfeld
Joseph D'Agostino
Robert H. Fischer
John Gannon
Senior Advisory Board
The Honorable Thomas H. Kean
Chairman of the National Commission on
Terrorist Attacks Upon the U.S.
Senator Joseph I. Lieberman
Former Chairman,
Senate Homeland Security Committee
Richard L. Edwards PhD, ACSW
Executive Vice President for Academic Affairs
Rutgers, The State University of NJ
Robert E. Campbell
Vice Chairman (Ret.)
Johnson & Johnson
Stephen Flynn, PhD
Northeastern University, Co-Director of
Kostas Institute for Homeland Security
Diane Elmore, PhD, MPH
Associate Executive Director
American Psychological Association
John Fairbank, PhD
Co-founder of National Child
Traumatic Stress Network
Robyn R. Gershon, DPH
Professor
UC San Francisco
Bernie Siegel, MD
Writer and inspirational speaker

6:00 PM
Cocktail Reception
Silent Auction
7:00 PM
Dinner
Keynote Conversation
The Honorable Thomas H. Kean
Senator Joseph I. Lieberman
Moderator
Norah O'Donnell
Co-Host of CBS This Morning
Building Bridges Award Presentation
Jeff Fager
Chairman of CBS News | Executive Producer of 60 Minutes
Musical Performance
Carolee Carmello
Followed by a dessert reception
Business Attire | Program Concludes at 10:00 PM
Building Bridges to Resiliency
Every day we are given stones. But what do we build? Is it a bridge or a wall?
VOICES is proud of our unwavering commitment to supporting those impacted by 9/11, promoting efforts to make our country safer and helping communities heal after other tragedies.
Today, we continue to provide long-term support services for the 9/11 community, Building Bridges to Resiliency in the lives of families, responders and survivors. VOICES Living Memorial Project is an extensive collection of over 70,000 photographs honoring the nearly 3,000 lives lost, and is a core component of the In Memoriam exhibit at the 9/11 Museum. Through our ongoing work with the 9/11 families the collection will continue to grow, to ensure that future generations will Always Remember.
In addition, we are equally dedicated to helping families and communities heal after other tragedies. VOICES Center of Excellence for Community Resilience is Building Bridges to Resiliency in families and communities impacted by other tragedies. By sharing our 13 years of expertise and lessons learned, and through our partnerships, we will help prepare for and better respond to the long-term needs of victims' families, responders and survivors.