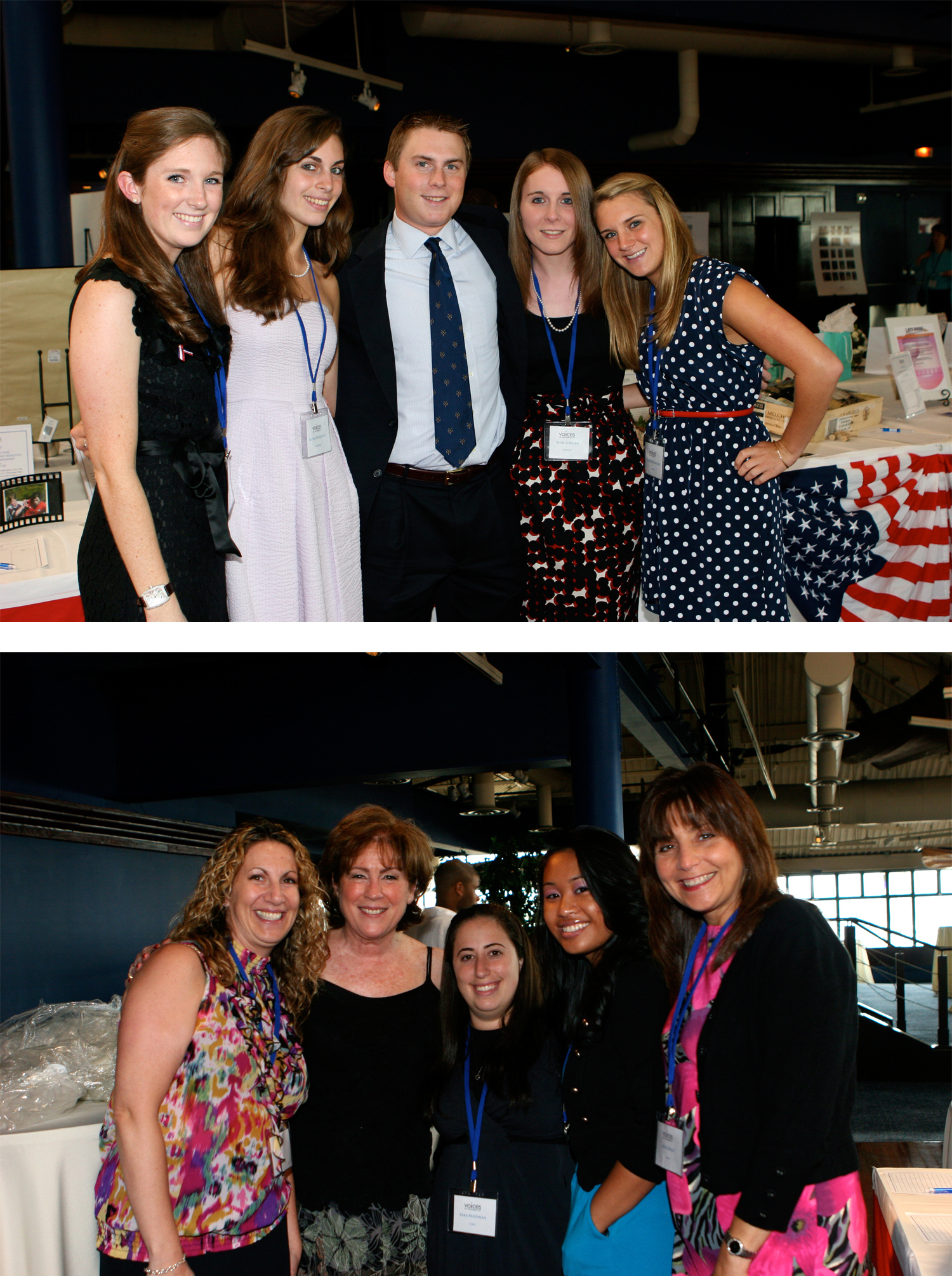 Top - VOICES interns prepare for the Gala - Julianne Murray, Alyssa Ruggiero, Chris Fetchet, Beth O'Brien, and Heidi Wolfgruber.
Bottom - VOICES social work interns, Marian Pho and Sara Friedman join Jamie Hakim, Gina Reilly and Mary Fetchet at the Gala.
This month VOICES welcomes our summer interns! After a brief orientation, they began working on a range of projects, most importantly preparing for our third annual Always Remember Benefit. With their assistance the event was a big success! Following the event, our interns are preparing for the September anniversary events and assisting our staff in a number of projects.