VOICES helps families heal after tragedy, a vital mission that began after 9/11. Today, the organization continues to address the long-term needs of those impacted by 9/11, commemorates the 2,977 lives lost, and promotes national preparedness. In addition, through VOICES Center of Excellence for Community Resilience, we conduct research and training as well as assist communities impacted by other tragedies.
---
"Voices of September 11th is a good example of a charity that has stood the test of time.  This is an organization that has gotten stronger over the years and their reach and impact is literally in the thousands."
Vincent Lumia, Managing Partner at Morgan Stanley, which lost 13 colleagues on 9/11
"Thank you very much for all the love and care you give us and the families in the UK and all around the world.  And to all the other family members, thank you very much because we all look after each other."
Alex Clarke, OBE, September 11 UK Families Support Group, Mother of Suria Clarke
"The effort of VOICES is inspirational and truly an example of good coming out of evil."
U.S. Representative Christopher Shays
Who We Are
Our staff's 16+ years of experience supporting victims' families and survivors makes us uniquely qualified to help those we serve find the resources they need. We understand the challenges they face, and provide programs that promote resiliency in their lives, always taking into consideration their evolving needs.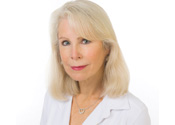 VOICES has been able to call on the counsel of experienced business, subject matter experts and social work professionals to guide the current and future direction of our work. Our expert advisers include 9/11 family members and survivors who provide a unique perspective.
VOICES is fortunate to work with a dedicated group of volunteers and interns who want to make a difference by supporting the 9/11 community and others who have been affected by mass violence and disasters.
Thank You For Your Support
Thanks to the generous support of our individual donors, corporate sponsors, foundations, collaborative partners, and government grants, we are able to continue to expand the work we do.
As a 501c3 organization, we are committed to a budget that is fiscally responsible. To view VOICES 2016 Audit click here. VOICES 2017 Audit will be available on November 1, 2018.
---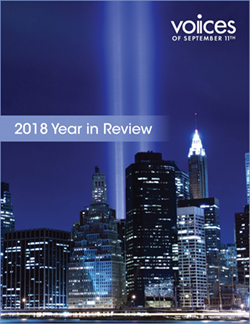 VOICES provides a wide range of long-term support services to assist victims' families, survivors and responders in accessing resources and mental health care. We also share lessons learned with communities impacted by other tragedies, in the United States, and abroad.
Donate Today!
Your support sustains our work of providing long-term support for 9/11 families, survivors and responders, while assisting communities impacted by other tragedies. Help us help others!
Donate by Mail
VOICES of September 11th
80 Main Street
New Canaan, CT 06840
Contact Our Office:
203-966-3911