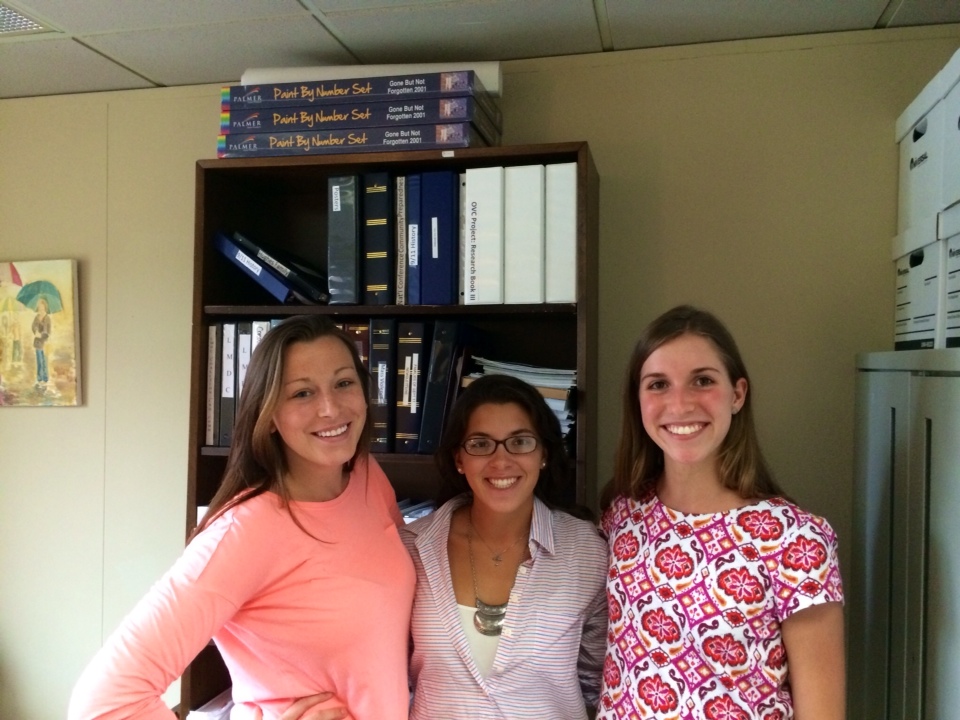 This year, the college interns for Voices of September 11th will tell their own stories – in addition to the stories they are helping to preserve in the 9/11 Living Memorial Project.  In their blog posts, the interns will share their experience interning at VOICES.   Our hope is that this will give our readers a different perspective on the work we do at VOICES as well as provide our interns with valuable "real world" experience.  We invite you to join the discussion!
Grace Elliot is a rising junior at Bucknell University and from New Canaan, CT. She is majoring in Education with a concentration in Autism Studies, along with a minor in International Relations and French. At Bucknell, Grace is a student representative on the Alumni Board.
Kelli Anne Hickey is a rising junior at Loyola Maryland and from New Canaan, CT. She has a double major in Spanish and Global Studies and a concentration in Conflict and Non-violent Conflict Resolution. While at school, Kelli Anne volunteers in the city of Baltimore.
Shannon Breslin is returning to VOICES as a Communications Intern after interning during her senior year at Wilton High School. Shannon is a rising senior at the University of Dayton. She is majoring in Communications with a concentration in Public Relations, along with a minor in Leadership and Sociology. At the University of Dayton, Shannon is very involved with human rights advocacy and is the University of Dayton Public Relations Student Society of America chapter President.  Shannon is very excited to be returning to VOICES for the summer.