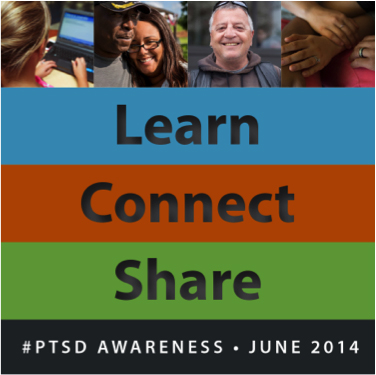 Ridgely Ochs' story in Newsday, "9/11 first responders' battle with PTSD," may have been written in 2011, but touches on issues that remain very relevant today. Today, June 27th, is National Post-Traumatic Stress Disorder Awareness Day. While PTSD is often associated with military veterans returning from war, anyone who has lived through a traumatic event can experience symptoms at any time. 
Anthony Yacopino, an NYPD detective, witnessed United Flight 175 hit the south tower on September 11th. He spent the following weeks interviewing victims' family members and sifting through debris at the Fresh Kills landfill.
In Detective Yacopinco's case, he did not begin experiencing panic episodes until a year and a half after his recovery work ended. Many in the 9/11 community, largely first responders and survivors, have suffered from similar symptoms, including flashbacks and nightmares, avoidance of 9/11 reminders, difficulty sleeping and being easily startled or constantly on edge.
National PTSD Awareness Day was created in an attempt to spread information on the disorder and to de-stigmatize such a prevalent mental health issue. 5,000 first responders in the New York area have reported symptoms of PTSD. The New York City Department of Health and Mental Hygiene refers to the disorder as "the most common World Trade Center-related health effect among exposed adults." Thousands of first responders, survivors, and witnesses continue to suffer without seeking treatment.
On this Awareness Day, VOICES would like to share with you this important information about PTSD, published by the National Institute of Mental Health
Please Register or Login  to add a comment