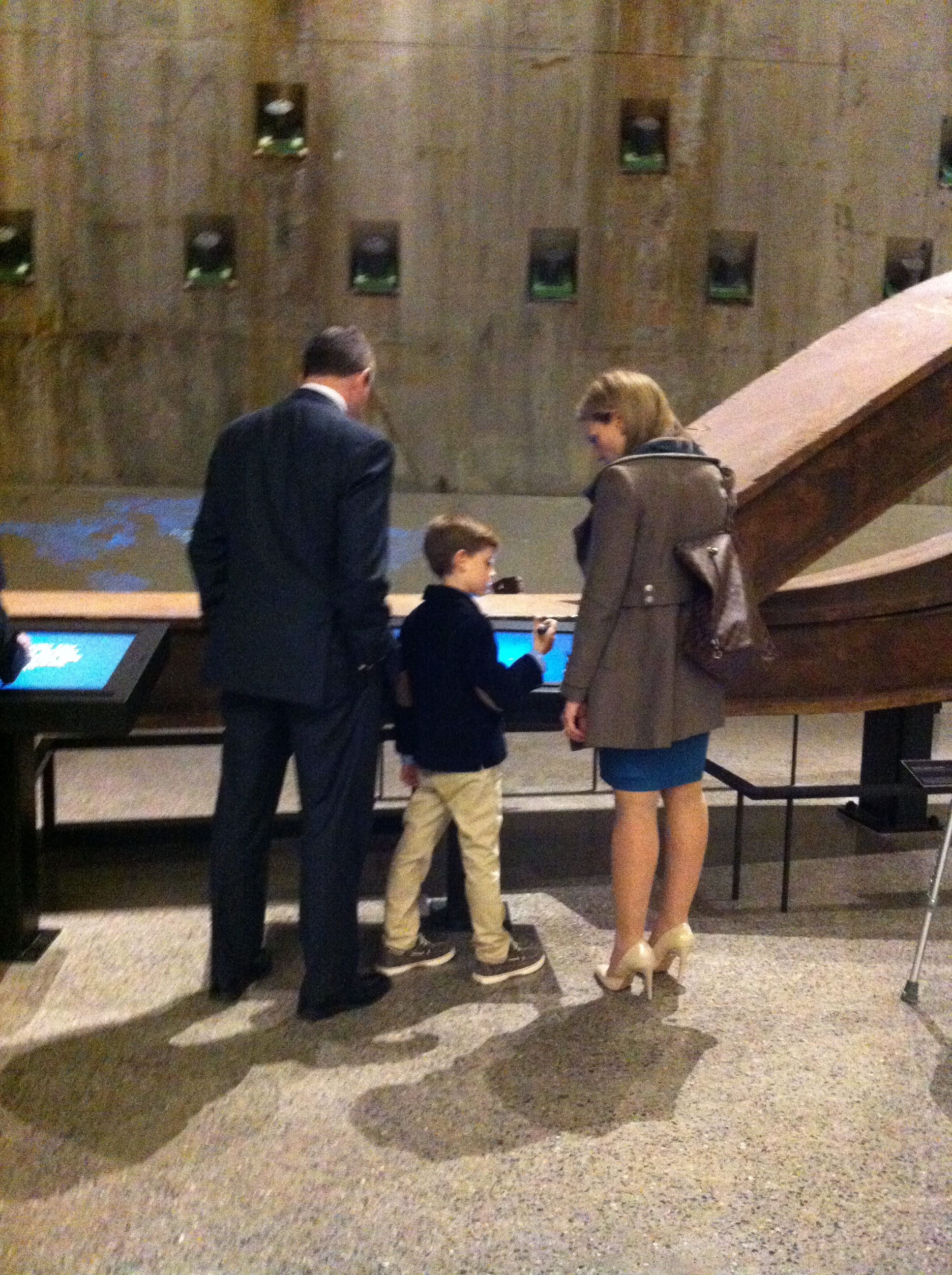 It was my privilege to witness a special moment.  A woman stood at the smart table with her grandchildren.  They clicked on the photos while the grandmother told them stories that went with each one.  "Oh, that was your father's first communion."  "Oh look at how handsome your uncle looked on his wedding day."  The In Memoriam exhibition at the 9/11 Museum was filled that day with families remembering their loved ones and telling their stories.   If you were looking for an illustration of the healing power of remembrance, this was it.
This Father's Day, there will be children who remember their fathers and grandfathers lost on 9/11 and its aftermath.  Some will be commemorating the life of a father he or she never met.  There will be fathers who remember their daughters and sons and imagine what they would be like today.  Grandfathers will remember special moments spent with their grandchildren.  And now, there is a place they can go where families can view family photos and tell their stories, where they can teach their children and grandchildren about the heroism of that day, and where they can contemplate the words of Virgil, "No day shall erase you from the memory of time." 
It has been our special privilege to meet with hundreds of families to help them to create the Living Memorial tributes that commemorate their loved ones online and at the 9/11 Memorial Museum.  Many have told us that they had felt a reluctance to begin the emotional process of collecting the photos and mementoes of their loved ones, but ultimately found creating their tribute to be a healing experience.
We are honored to have worked with many families on this tribute to their loved ones.  We hope that especially on Father's Day, the tributes in the Living Memorial give them comfort and healing.